As part of a new series, we're featuring the construction partners who work with NYCHA to ensure safe and decent homes for residents across the city. In this first installment of our series, STV Vice President and Senior Project Manager Sokol Bejleri discusses the firm's longstanding partnership that has resulted in numerous project milestones at NYCHA over the years.
Through a partnership spanning decades, STV and its predecessors have supported the design and construction of public housing in New York City since the first developments were built in the 1930s and 40s. According to STV, the formation of NYCHA in 1934 was a catalyst for a number of residential projects designed by Elwyn E. Seelye & Co., the company that is the foundation of STV.
Seelye was involved with the structural engineering for a range of NYCHA properties, including the then-$13.5 million Queensbridge Houses, which opened in 1939 as the nation's largest public housing development. A significant number of NYCHA's developments were constructed between the mid-1940s and mid-1960s, during which SSV&K (another iteration of STV) provided structural design for sites such as Kingsborough Houses in Brooklyn; Smith Houses in Manhattan; and Edenwald Houses, the Bronx's largest housing development.
In recent decades, STV has partnered with NYCHA in efforts to rehabilitate its buildings by providing construction management services for a number of complexes across the city. The firm works closely with NYCHA departments such as the Capital Projects Division.
"Since 2000, STV has worked heavily with the New York City Housing Authority, starting with Johnson Houses in Harlem, where, after we completed the project ahead of time and under budget, it was nominated Project of the Year by CMAA (the Construction Management Association of America)," Mr. Bejleri noted.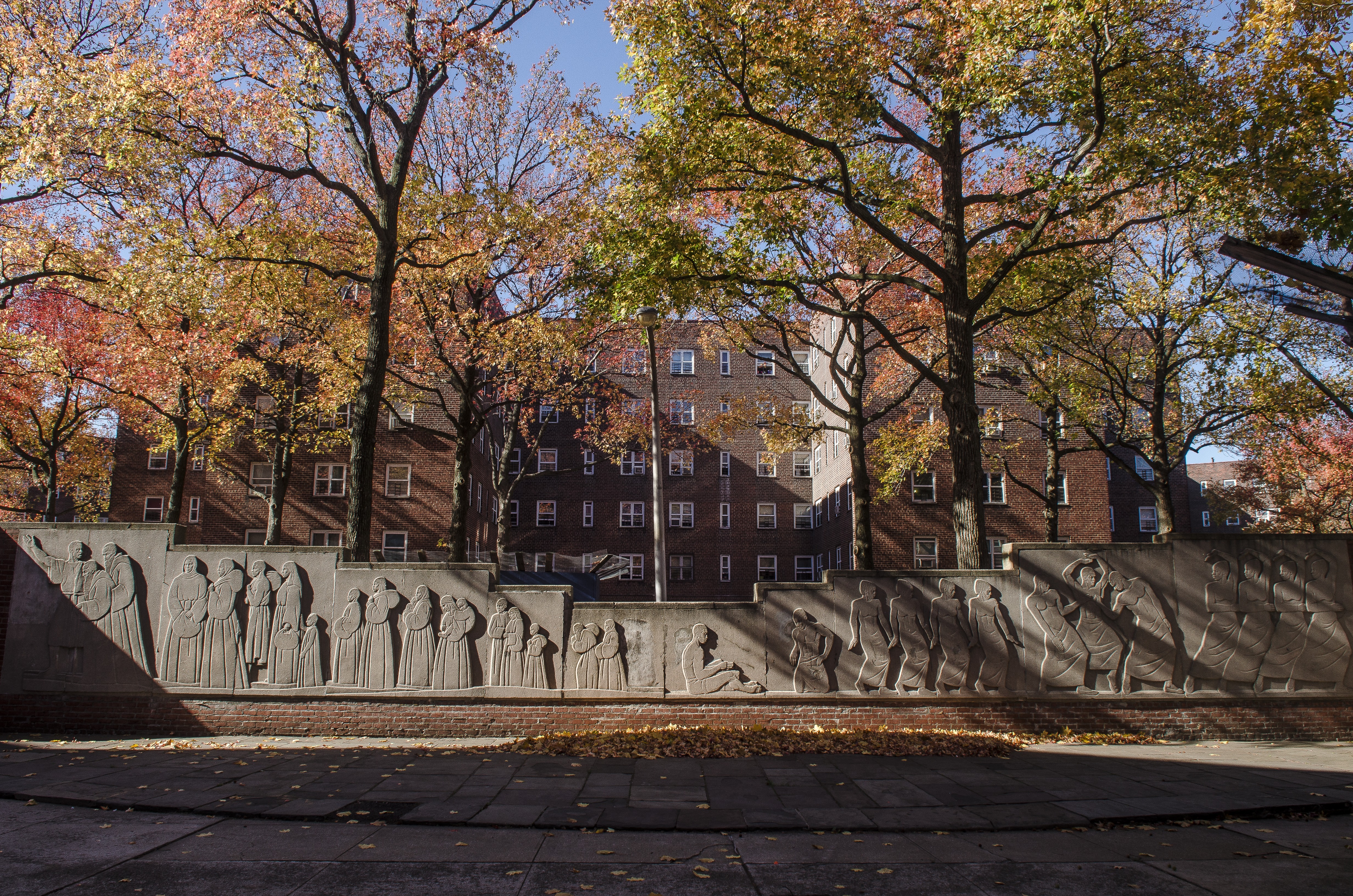 Mr. Bejleri, who has more than 35 years of experience managing all aspects of construction projects, joined STV in 2007 and has worked with NYCHA since 1998. He has overseen the successful repair of more than 3,000 occupied NYCHA apartments, and is currently managing multiple major housing improvements, including Superstorm Sandy repairs, security upgrades, and exterior renovations.
"We are proud to support NYCHA with our professional knowledge and consulting services," he stated. "At STV, we are always thinking about how to enhance and how to make NYCHA residences a better place."
Among the efforts to enhance safety and security for NYCHA residents and employees, the firm has been involved in the installation of more than 7,400 closed-circuit television (CCTV) cameras across 250 properties, along with various exterior lighting projects. Other significant projects in the works for STV include boiler installations for improved heating services, new lobby door systems involving key fobs, and Recovery & Resilience restorations of buildings damaged by Superstorm Sandy.
Mr. Bejleri noted that STV is focused on completing NYCHA projects within budget and is supportive of mandates such as Section 3, a U.S. Department of Housing and Urban Development (HUD) requirement that a portion of construction jobs be directed to public housing and other low-income residents.
"STV has hired hundreds of NYCHA residents over the years, and together with the NYCHA support team, we are proud that almost all of them are still working in the construction industry," he said. "Our mission has been to make all NYCHA residents working for STV stronger in the job market, to create a brighter future for themselves and their families."
Mr. Bejleri concluded: "At STV, our fundamental reason to exist is to serve the greater public good. Like NYCHA, our focus is to help our communities thrive, especially those who need it the most."
Photo caption: STV Vice President and Senior Project Manager Sokol Bejleri, pictured with STV Vice President Craig Collins (right) and Pomonok Houses Resident Association President Tamika Williams, is currently managing multiple major housing improvement projects across NYCHA.